Kundalini Yoga Teacher Training Level 2 - 6 days yogic life and practice 
Sprache: Englisch/ Deutsch
 04. - 09. January 2022
Where: MAibacher Schweiz - 40 km north of Frankfurt/Main Germany
With: Jivan Mukta Singh (Lead-Trainer) from Spain and Sangeet Singh Gill (Germany)
Language: English/ German
Costs: 600, - Euro (after 25. October 2022 550,- Euro)  plus training documents 
plus 340 - 450 Euro Food and Accomodation 
Module: Vitality and Stress
This Level 2 is to cultivate the core skill for this coming age – the ability to recognise stress in ourselves and others and develop the tools to balance it with  tools and strategies of yogis. Kundalini Yoga prepares each of us to self-sustain our energies, act with undaunted spirit and have the vitality to cross every challenge. This course is a chance to look closely at how we react to, cope with and master our vitality and resources of Prana.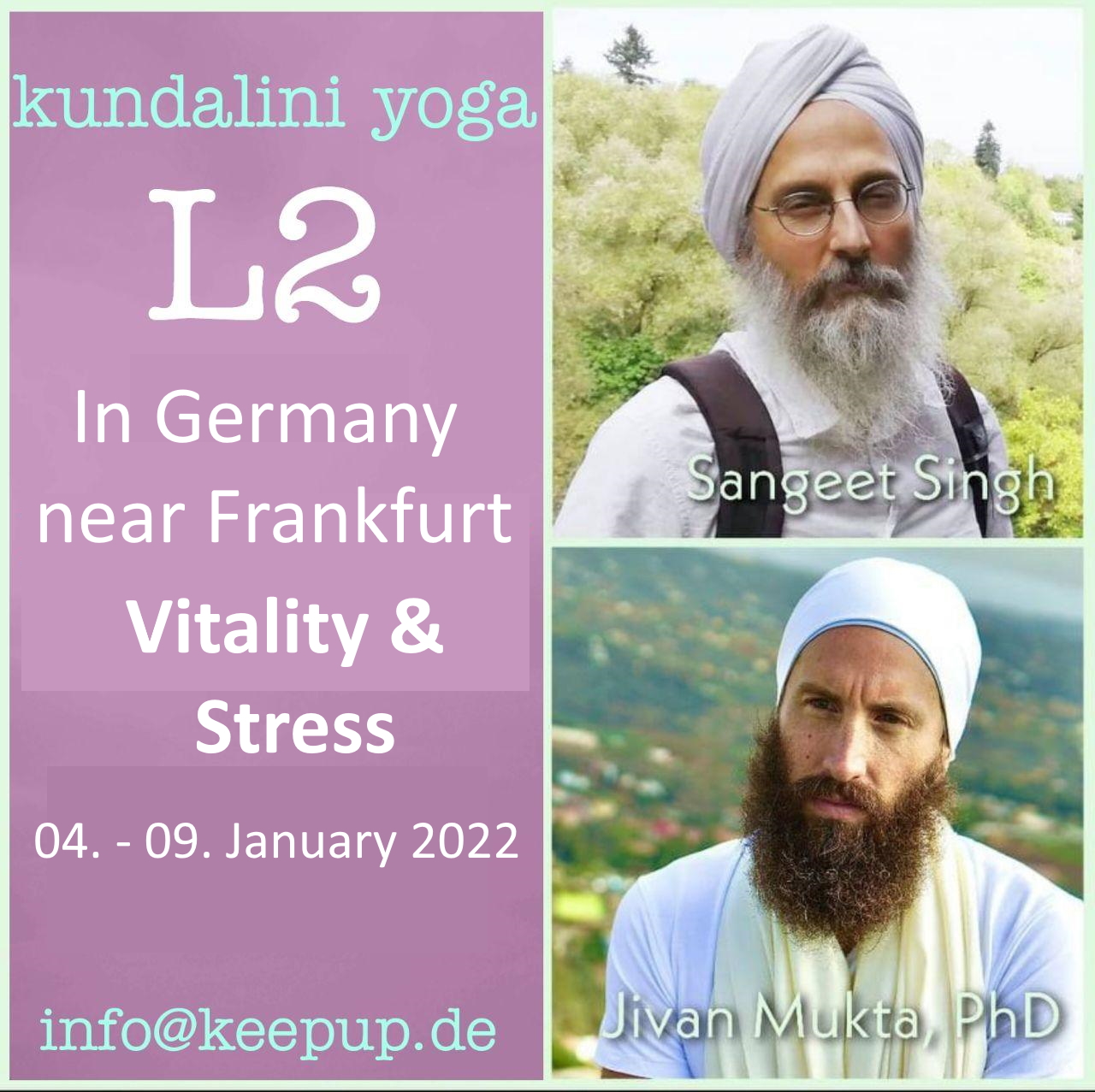 Jivan Mukta Singh is Kundalini Yoga Teacher Trainer for about 10 Years. He lives in Finland and Spain. 
Sangeet Singh  teach Yoga Classes since 1997, first in his own Yoga School in Berlin, since 2002 in Frankfurt/Main. From 2008 on he is KRI certified Kundalini Yoga Teacher Trainer and Trainer for Sat Nam Rasayan. 
Contact: 0049/178/5064628 (Sangeet Singh), This email address is being protected from spambots. You need JavaScript enabled to view it.